Forrester Lincoln: Your Chambersburg, PA Destination for Used Ford F-Series Trucks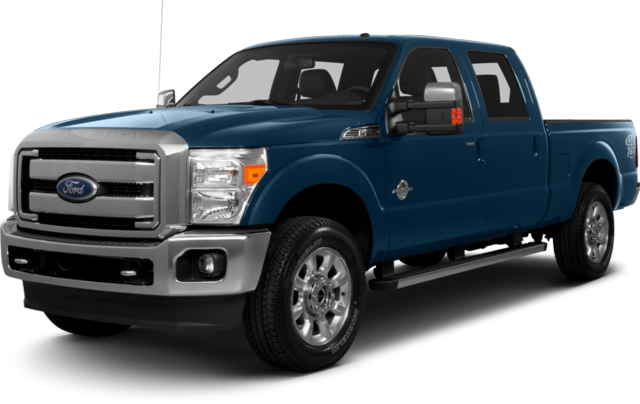 Legendary for its capability and performance, the Ford F-Series has been the best-selling truck brand in America for 40 consecutive years. These quintessentially American trucks have been around since the post-World War II era when they were initially created as rugged vehicles meant for work and not play. Since then, millions of Ford F-Series trucks have been sold, and over time they have evolved into well-appointed vehicles that are just as at home on the farm as they are on the city streets. 
Not only are these beloved trucks best-sellers, but they offer the long-term reliability that makes a previously owned Ford F-series a great choice. Choose yours today:
Used Ford Trucks for Sale | Chambersburg, PA
Quality of a New Ford Truck, Value Beyond Compare
At Forrester Lincoln in Chambersburg, PA, we are proud to offer drivers in the greater Hagerstown, MD, Waynesboro, Greencastle and Shippensburg areas an unbeatable selection of used Ford F-Series trucks.  Ford F-Series trucks are dependable, but they're versatile, too, and you'll be just as comfortable cruising around town as you will be towing or hauling heavy loads.  Our inventory of pre-owned Ford F-Series trucks includes many newer model years, so you can enjoy the great value that comes with a used purchase but have a nearly-new Ford F-Series truck. With new technology features, more powerful engine options, and an endless array of features, now is the time to buy your used Ford F-Series truck.
Capability & Performance
The pickup truck segment is a competitive one, and drivers have a lot of choices when shopping for a used pickup truck - but we think you'll find the Ford F-Series tops the competition at every turn. There's a Ford F-Series truck for every driver and every task; if you're looking for a general purpose pickup that can handle moderate tasks and tow/haul with ease, then the Ford F-150 is a great choice. Drivers who are looking for a more powerful truck that can handle the heaviest loads or tow extreme weights, the Ford F-250 and F-350 may be perfect for them. There are a lot of great reasons that the Ford F-Series has been such a long-time best seller, starting with reliability and dependability.  Ford F-Series trucks stand up to the test of time and offer many years of service; in fact, Forbes Magazine recently analyzed 12 million vehicles and found the Ford F-250 Super Duty to be the "longest lasting truck on the road." In their in-depth study, they even found that a percentage of the models still on the road had as many as 200,000 miles or more! Kelley Blue Book has even named the 2016 Ford F-150 as its Best Buy Pickup Truck for 2016, so this newer used vehicle offers legendary Ford dependability and more value, too. For drivers who can use more power, both the Ford F-250 and F-350 come standard with far more powerful engines, and the F-350 is the only Ford Super Duty truck available with single or dual rear wheels that allow for an increased payload and towing capacity.
Technology & Features
You won't have to sacrifice modern day technology conveniences when you choose a Ford F-Series truck. The Ford F-Series Lineup offers a wide array of the latest features that other brands just can't match. Whether you choose a newer or later model year truck, used Ford F-Series trucks offer everything from bare basics to all-out luxury, and everything in between. If you're hoping to find a new-to-you Ford truck with features such as updated technologies or creature comforts like leather seating, let our sales team know, and we'll find the truck that matches your wish list. Ford F-Series trucks are also built with a range of features that allow them to tow, haul, and carry everything from a light load to a massive payload, and with our wide range of inventory, we're sure to have what you're looking for.
Ford F-Series trucks have earned their place as the best-selling truck in America for 40 years running, and you can enjoy all of the performance and versatility of a new Ford F-Series with the value that your wallet craves. We invite you to visit Forrester Lincoln in Chambersburg, PA to explore our inventory of used Ford F-Series trucks and let us help you find your dream truck at a great price today.

---
Forrester Lincoln
Local Auto Dealership proudly selling used Ford SUVs, Cars, & Trucks.

832 Lincoln Way E,Chambersburg, PA 17201