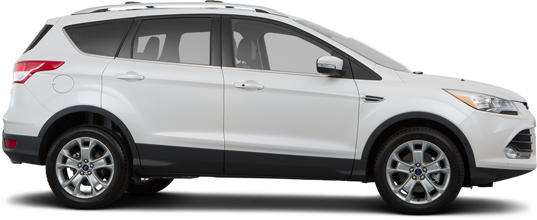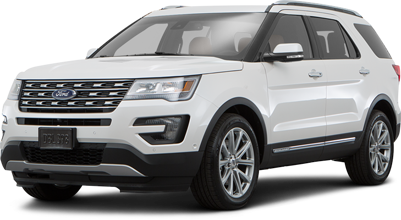 Browse Our Vast Collection of Used Ford Crossovers and SUVs in Chambersburg, PA
You'll have no trouble finding the perfect crossover or SUV for your want and needs when you shop for a used car at Forrester Lincoln. We're solely dedicated to helping you find a used Ford CUV or SUV that's capable, comfortable and affordably-priced.
Don't look beyond our Lincoln dealership in Chambersburg, PA if you're searching for a great deal on a pre-owned crossover or SUV. Take a look above to find that we maintain a healthy selection of used Ford models, including the Edge, Escape, Expedition, Explorer, Flex or any car that's listed below!
If you place value on safety, dependability and comfort, then a used Ford crossover or SUV is the best solution to your daily driving demands. You'll soon discover that Ford vehicles always possess road-tested durability, all-weather capability and premium quality cabins that are brimming with safety and connectivity features. Whatever you may desire, there's always a pre-owned Ford vehicle that'll reflect your driving habits and preferences.
Safety
Ford always been committed to your safety and you'll find evidence of that in our fleet of pre-owned crossovers and SUVs. Depending on the model year, Ford vehicles are offered with advanced safety options like lane departure warning, forward collision warning and Ford's Blind Spot Information System (BLIS). These features work in harmony to provide for your peace of mind whether carpooling in the Expedition or commuting in an Edge.
Dependability
You can also put your trust in a pre-owned Ford crossover or SUV to transport you and your loved ones in harsh road conditions. Many of the following vehicles are available with all-wheel drive that improves traction and control in harsh driving conditions. You'll also have a wide selection of powertrains ranging from a ferocious V6 engine to a turbocharged EcoBoost engine. No matter if you prefer fuel efficiency or power, you'll find the right engine option in a Ford vehicle.
Comfort
Whether it's the Escape or Flex, you'll find that Ford SUVs are always thoughtfully-designed to guarantee your comfort, convenience and connectivity. The Edge has been noted for its luxurious driving environment while the Expedition provides exceptional comfort for up to eight passengers with a third row. From eye-catching style to luxury to family focused comfort, there's a Ford CUV or SUV for every driver and lifestyle from Chambersburg, Shippensburg and Waynesboro, PA to Hagerstown, MD.
Ford vehicles are also home to a bevy of safety and entertainment options to satisfy your on the go needs. While it varies based on model year, Ford CUVs and SUVs are equipped with the SYNC infotainment system with a touchscreen display and smartphone integration. You'll also have your choice among features including a panoramic moonroof, hands-free power liftgate, Sony sound system, integration navigation and Ford MyKey system that lets you set speed and audio limits for new drivers.
Most importantly, you will never have to question the condition or quality of our used Ford vehicles. That's because each pre-owned car has been thoroughly inspected to guarantee its initial quality and like-new condition. Rest assured that each vehicle listed above is fully serviced and ready for the open road.
If affordability is your main concern, then a used vehicle is undoubtedly the best choice for your driving demands. Consider that fact that used vehicles hold their value far longer than new models. In addition, you won't have to pay costly fees and high insurance rates that are often associated with new cars. Of course, that's just a handful of the many reasons to consider a used vehicle!
Now, we invite you to browse our current inventory of used Ford CUV and SUVs that are listed above. If one of these vehicles grabs your attention, then come on down to Forrester Lincoln at our Chambersburg, PA dealership to get started on a test drive today!
---
Forrester Lincoln
Local Auto Dealership proudly selling used Ford SUVs, Cars, & Trucks.

832 Lincoln Way E,Chambersburg, PA 17201