Intelligently designed for comfort and convenience.
Intelligently designed for comfort and convenience, the Lincoln Aviator® SUV provides a sense of peacefulness and elevated focus that propels you through every drive.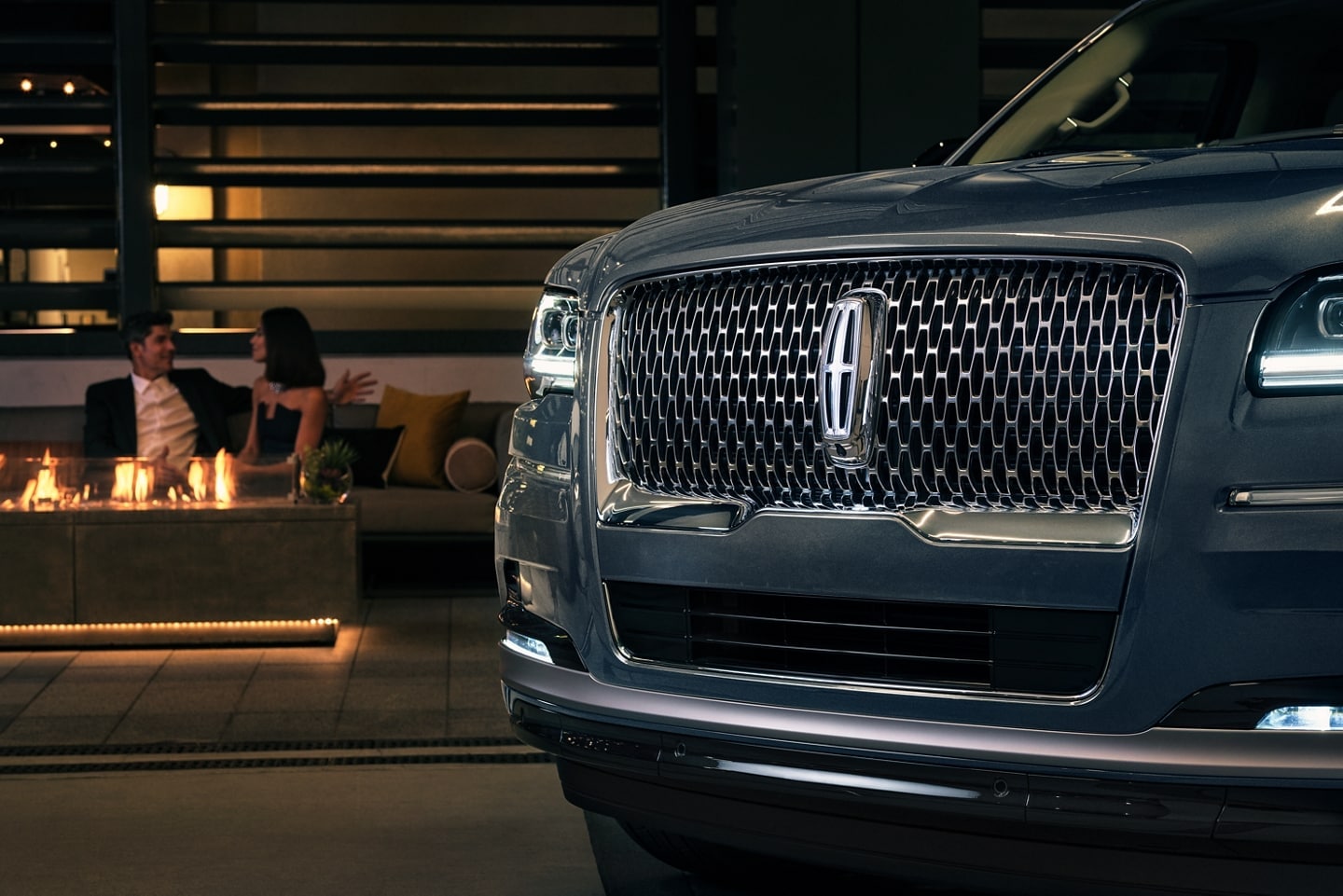 2023 AVIATOR®
Design Features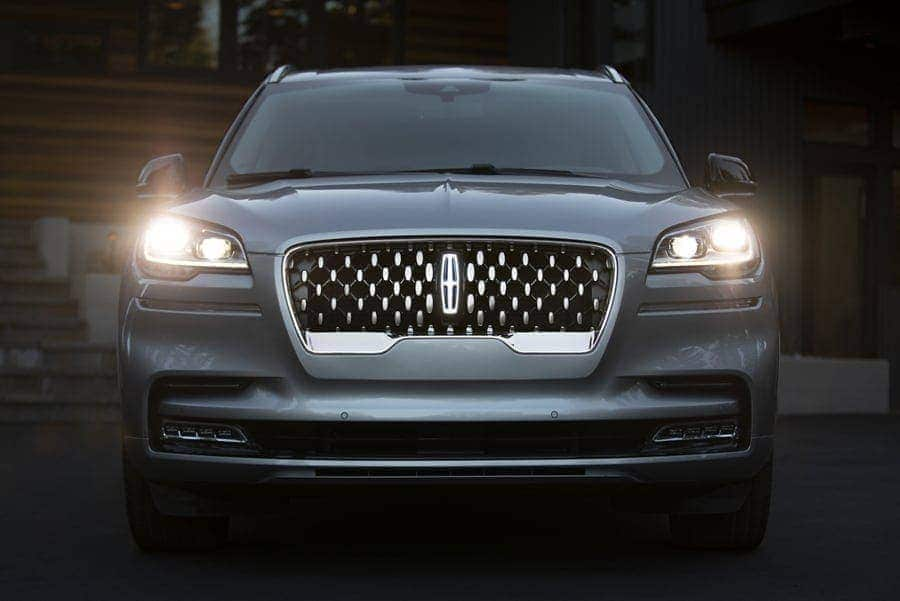 AVAILABLE ADAPTIVE PIXEL LED HEADLAMPS
Placing light where it's needed. The Adaptive Pixel LED Headlamps apply a number of technologies to appropriately place light both on and off the road. At highway speeds, available speed-dependent lighting is designed to shine light farther into the distance; at slower speeds, the light array widens, helping drivers to detect pedestrians and potential hazards. Light-bending functionality uses camera technology to read road signs and lane markings to pre-illuminate the direction the road is heading.
Lincoln Aviator® Grand Touring model shown. Available at Lincoln EV-certified retailers only.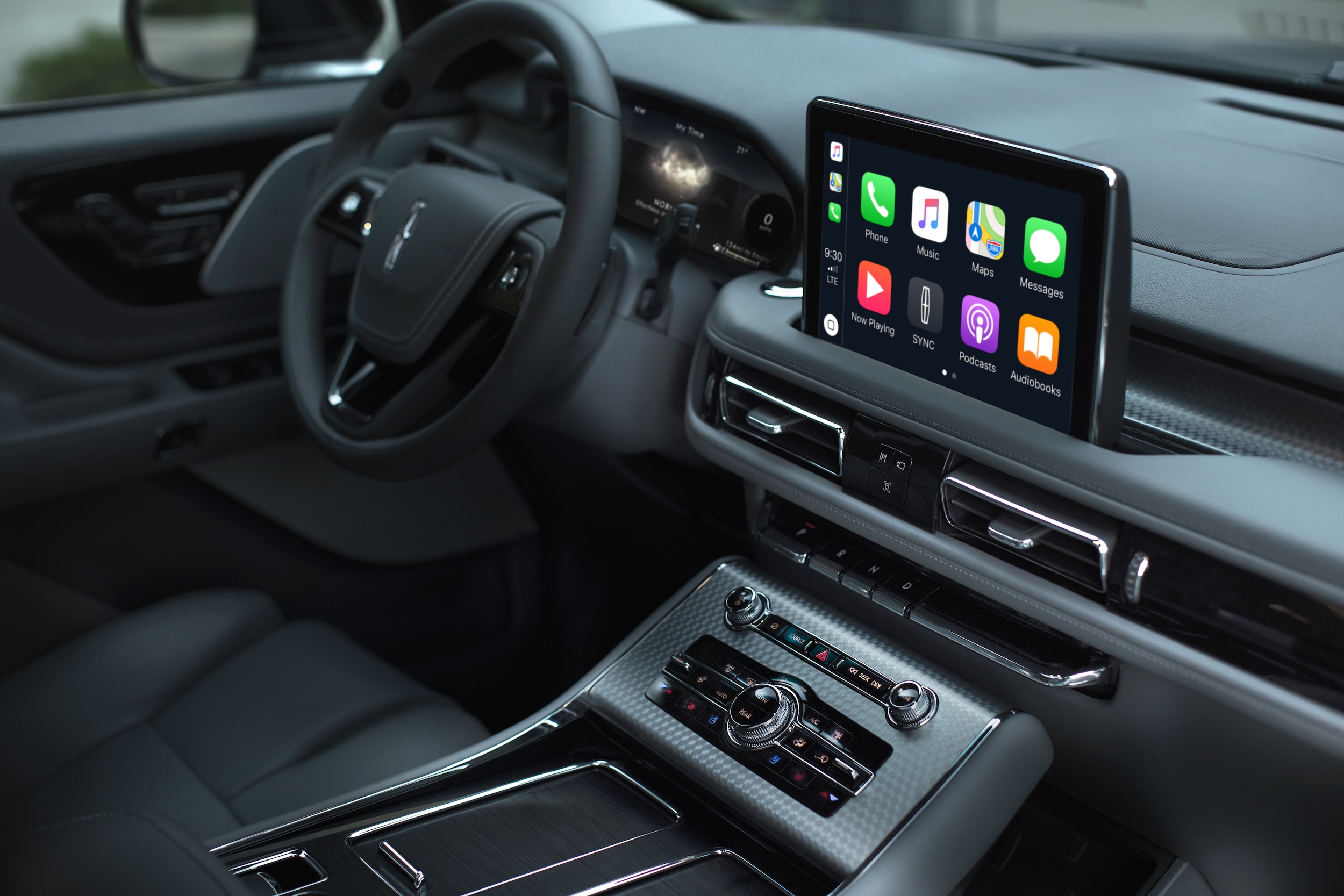 WHISPER-QUIET INTERIOR
Experience the sound of sanctuary. The Lincoln Aviator® SUV features available active noise control that captures, analyzes and cancels sound within the cabin. An acoustic-laminate windshield and front-door glass as well as expandable baffles further enhance interior quietness. To reduce sound from the powertrain, the engine compartment is sealed with a dual wall, and the exhaust system is dual-valved. These attributes and more were all artfully crafted for your peace of mind.
LINCOLN EMBRACE
You're near, and your Aviator SUV can tell. When it senses your approach, Lincoln Embrace* activates as if to say "Welcome back" and "Where to next?"
*Lincoln Embrace features and functions vary by model.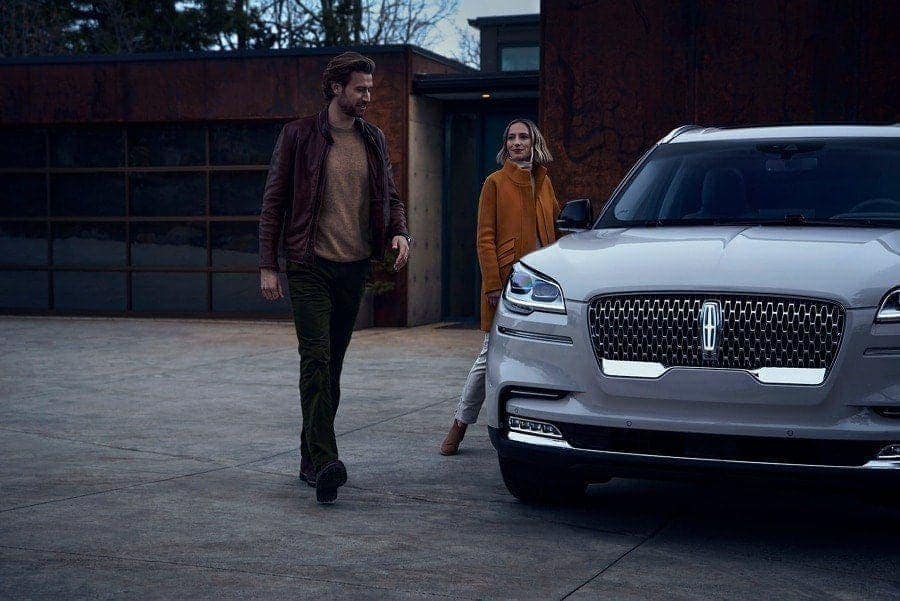 Adaptive Pixel LED Headlamps
This available system does more than cut through the darkest night. Designed to place light where you need it, this innovative system adjusts to the situation. While driving at highway speeds, the available speed-dependent lighting will illuminate the distance, giving you greater clarity on the roads. At slower speeds, the system adjusts to widen the illumination, providing vision on- and off-road so that you can easily scan for potential hazards that may impede the quality of your journey.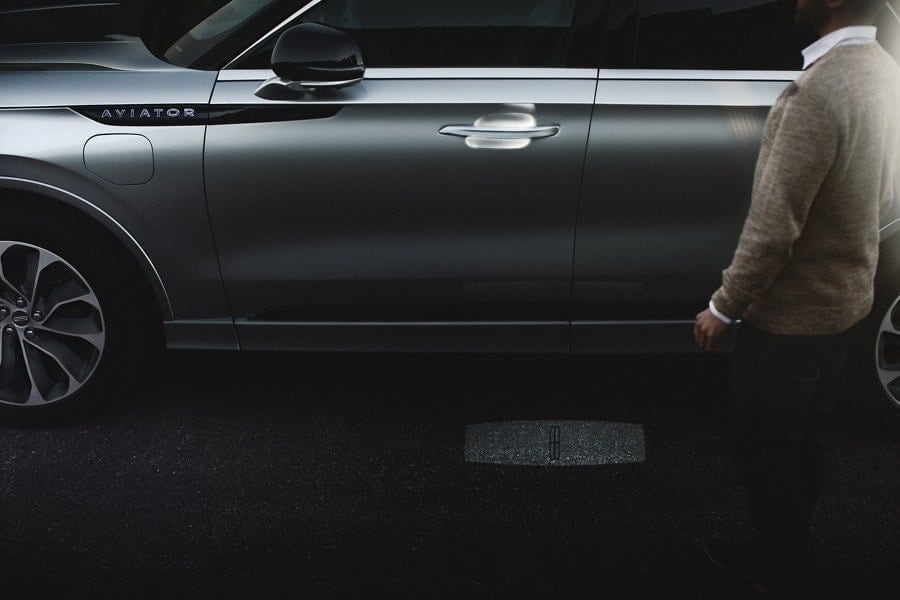 Approach Detection
With your key fob or smartphone equipped with our available Phone As A Key app in hand, once you reach a detectable range from your Aviator, your luxury SUV will welcome you warmly with an amazing array of welcome lighting in the front, fear, and interior. It's the emotionally warm embrace you deserve.
EXTERIOR LIGHTING
It's a warm and welcoming experience that helps guide the way. Tied to the approach detection, the front signature lamps' and taillamps' fade sequence* gradually reaches full illumination.
Lincoln Black Label model shown. Available at Lincoln Black Label retailers only.

*Taillamp fade sequence available on Lincoln Aviator® Black Label models only.
2023 AVIATOR®
Performance Features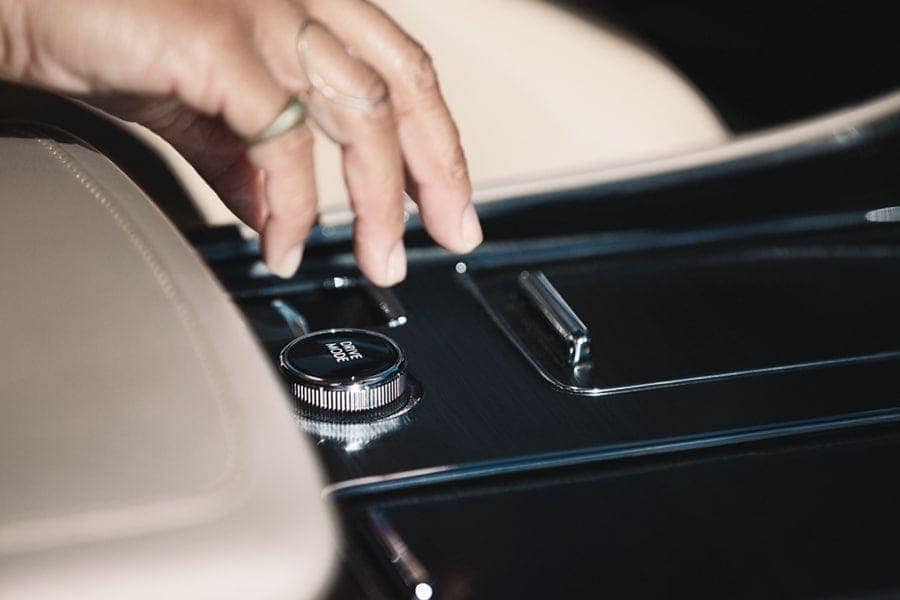 LINCOLN DRIVE MODES
There's a drive mode to match your mood and road conditions. Lincoln Drive Modes, easily selected by turning a knob in the center console, alter the suspension settings, steering, shift points and even ride heights. The Aviator Grand Touring* has two additional modes: Pure EV for a quiet all-electric drive and Preserve EV to recharge and save battery power for a later time.
*Available at Lincoln EV-certified dealers only.
Head-Up Display
The 2023 Aviator lets you gain real-time vehicle information without taking your eyes off the road. Our customizable Head-Up Display is your gateway to a more confident journey. Whether it's turn-by-turn navigation, current speed, remaining miles in the tank, Lane-Keeping System information, or more, the Head-Up Display collects and displays the information so that you can stay informed throughout your journey. Knowledge is power. Let the 2023 Lincoln Aviator empower you.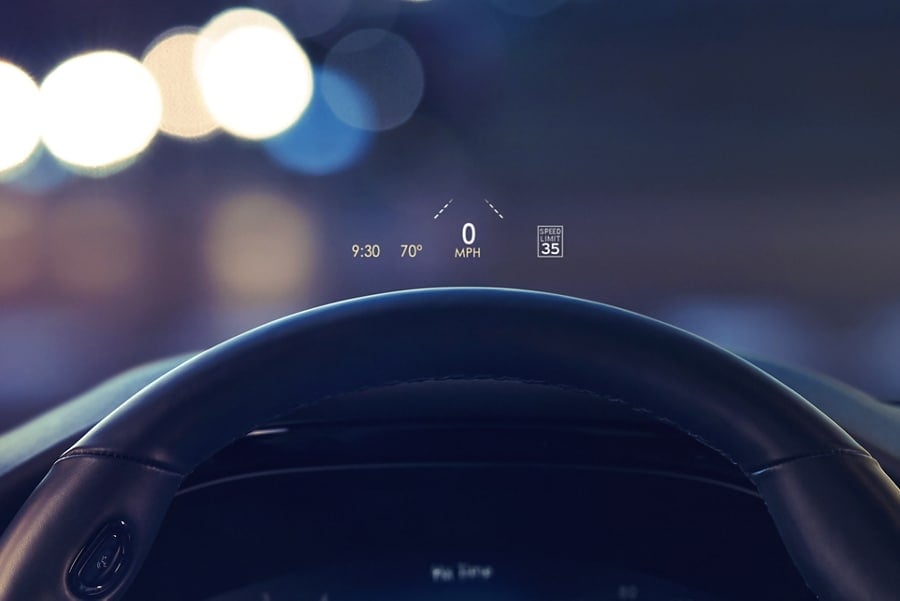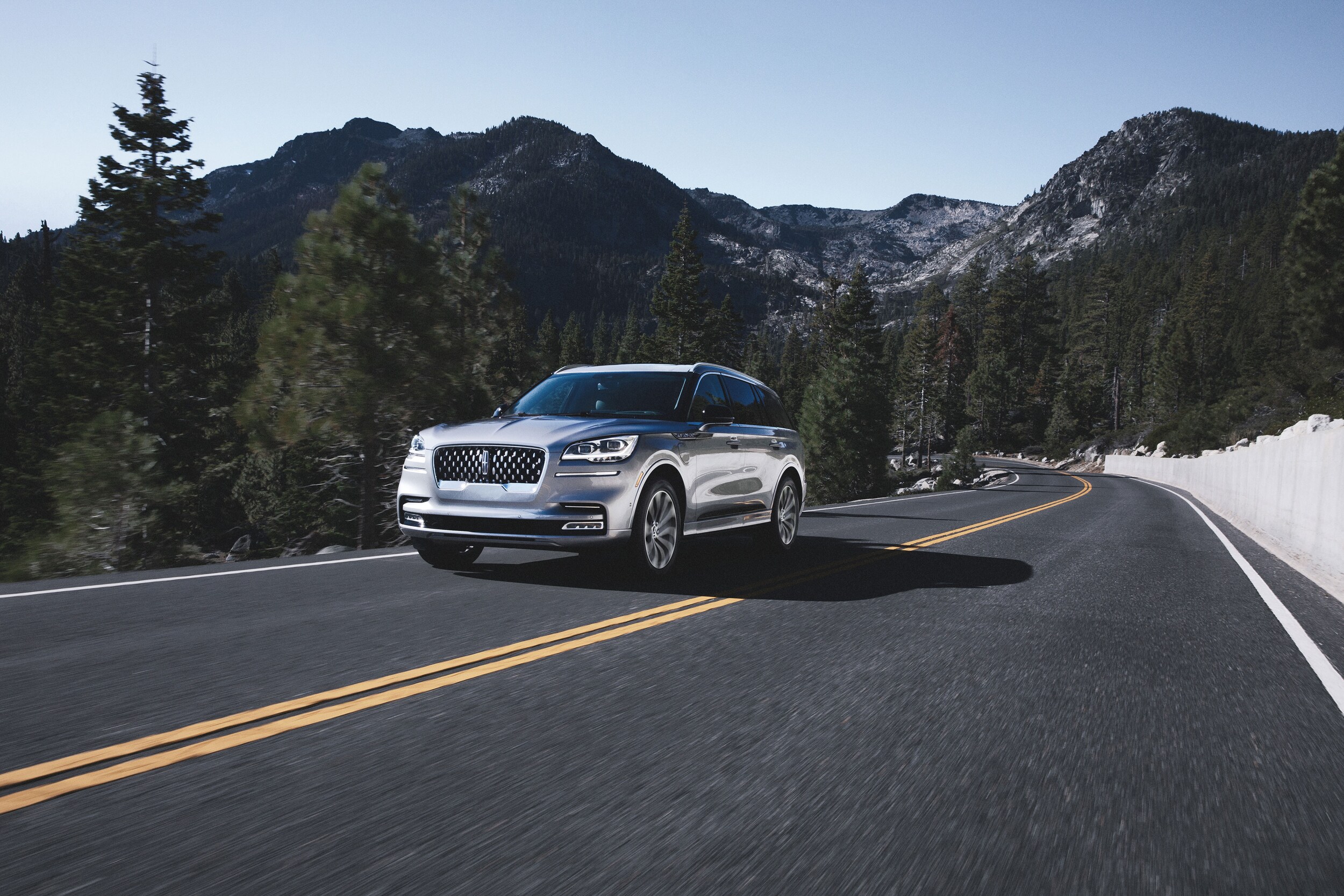 Air Glide Suspension
Enjoy a more graceful journey in the new 2023 Aviator. Available in its Dynamic Handling Package, the Lincoln Aviator offers Air Glide Suspension, elevating your journey to greater heights. We replaced the traditional hard coil springs and air bladders, giving you a smoother ride that will make you feel as if you're riding on air. This intuitive system adjusts the air pressure by inflating or deflating to soften the impact of your ride. Additionally, Air Glide Suspension allows your Aviator to kneel to welcome you, making it easier to enter the cabin or load your cargo. Depending on the driving mode you select, Air Glide Suspension will rise or lower to match your driving goals. It's an incredible system that delivers what you desire - a smooth ride in every mile.
2023 AVIATOR®
Technology Features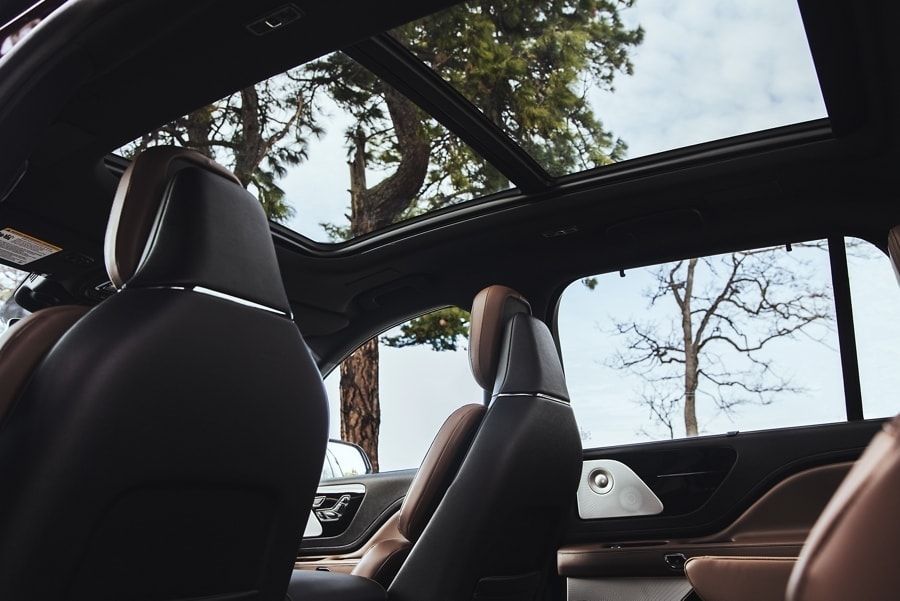 Cleaner Air
Take a deep and invigorating breath of fresh air while exploring Rogers in the 2023 Lincoln Aviator. Its Auto Air Refresh is an available system that actively filters, monitors, and activates air movement, giving you a better driving experience. The VW Atlas falls short in providing this valuable technology.
You and your loved ones deserve an elevated journey. Regardless of the season, you'll experience great air quality while traveling in the new Aviator.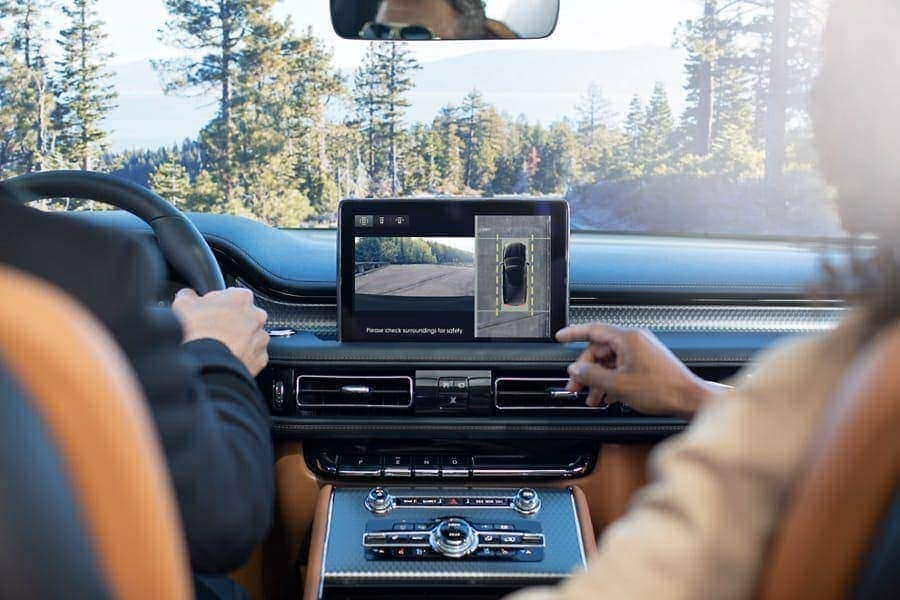 AVAILABLE 360-DEGREE CAMERA
Get a bird's-eye view on keeping you confident behind the wheel. A series of cameras captures your surroundings and merge the scenes to give you a 360-degree view of the areas surrounding the vehicle.
Lincoln Black Label model shown. Available at participating Lincoln Black Label Retailers only.
Driver-assist features are supplemental and do not replace the driver's attention, judgment and need to control the vehicle. It does not replace safe driving. See Owner's Manual for details and limitations.
Lincoln Aviator® Black Label
Enjoy an elevated expression of your style by selecting a distinctive Lincoln Black Label theme and receive exclusive benefits and helpful features including Lincoln Co-Pilot360™ 1.5 Plus and Phone As A Key. *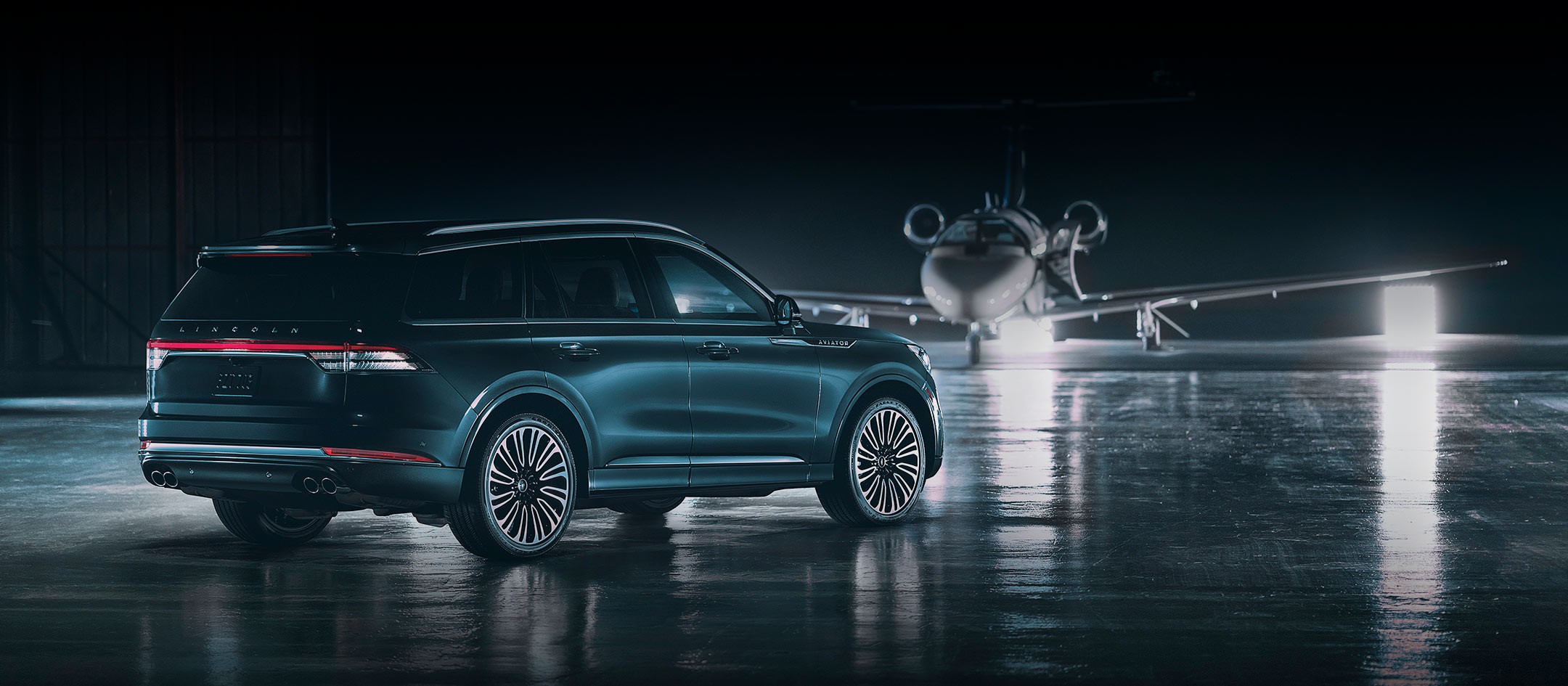 The Lincoln Ownership Experience
Your Lincoln is more than a vehicle. Lincoln ownership offers an array of servicesand benefits that bring simplicity to your life.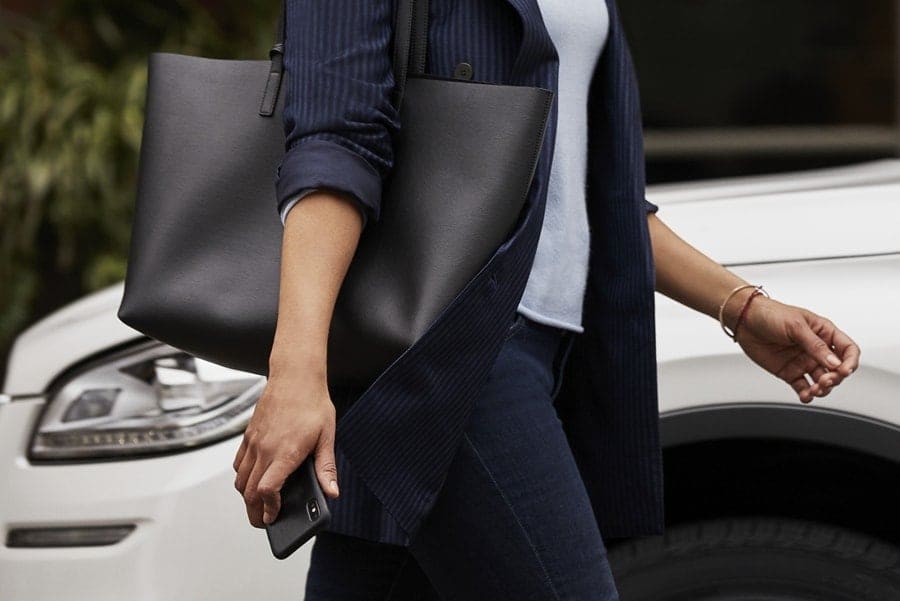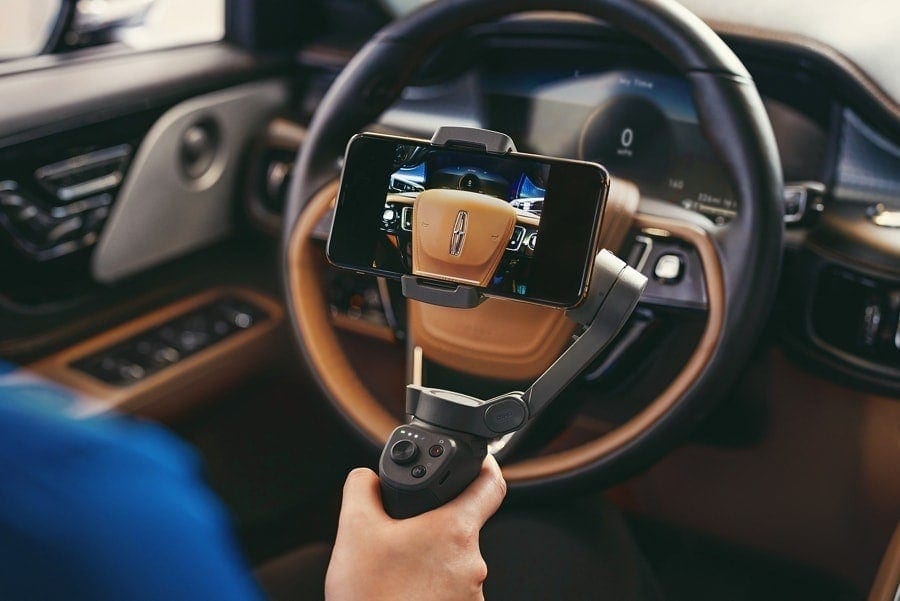 A PRIVATE SHOWING
Get to know the Lincoln Aviator® through a live virtual tour with a Lincoln Product Specialist.