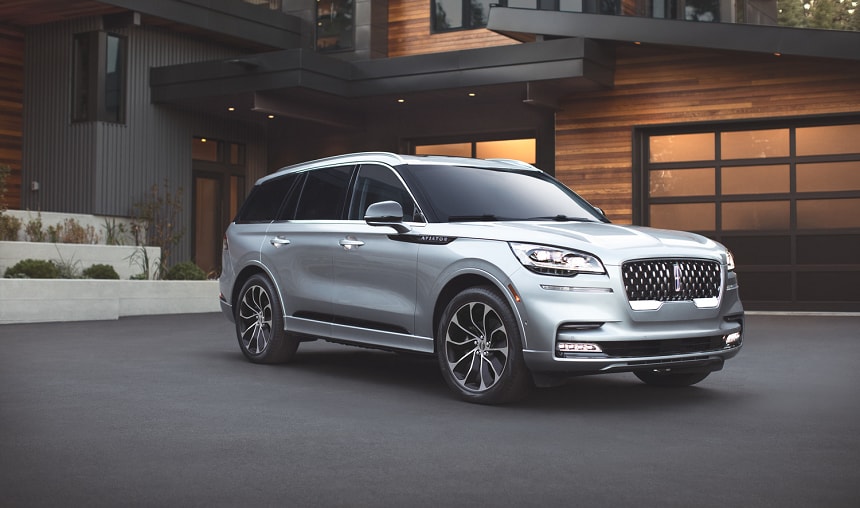 You're interested in making a serious upgrade over your current luxury sedan or SUV but have yet to find a model that's appropriate for your budgetary restrictions and lifestyle. If you're having trouble settling on a particular model we understand as the Lincoln model lineup can be tricky to navigate. Our team of professionals at our Lincoln dealership located conveniently in Chambersburg just outside Waynesboro, PA, and Greencastle, PA are here to provide their expertise. Learn more about the refined new Lincoln Aviator and Lincoln Navigator below before contacting us to schedule a test drive.
Key Differentiating Factors Between the Lincoln Aviator and Lincoln Navigator
Interior Arrangement: The Lincoln Aviator is the more compact sibling of the Lincoln Navigator which is most evident in the third-row. If you're looking for a family-driver both models are more than adept, however, the Lincoln Navigator offers a touch more headroom and legroom for passengers at and over six feet tall.
Exterior Aesthetic: The Lincoln Navigator rides with a slightly more elongated and boxier style than the Lincoln Aviator. Each SUV touts a similar bold grille and badging, but it's easy to differentiate the two models with the naked eye.
Powertrains: The Lincoln Navigator boasts one lone powertrain; a 3.5-liter twin-turbocharged V6 engine that generates 450 horsepower and 510 pound-feet of torque which is paired with an advanced 10-speed automatic transmission. The Lincoln Aviator offers two diverse powertrains starting with a 3.0-liter twin-turbocharged V6 and culminating with a variation of the same engine type that functions with a 13.6-k-W-hr battery pack and electric motor to generate more horsepower and torque.
Set Up a Test Drive Today
We hope you're now slightly more familiar with the Lincoln Aviator and Lincoln Navigator, two of our most popular premium luxury SUVs available at our Lincoln dealership near Carlisle, PA, and Hagerstown, MD. Please contact us to discuss these models in greater detail with a tenured member of our sales team as soon as your schedule allows.